Admissions Online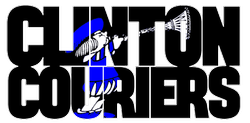 Welcome to Clinton Christian School and thank you for your interest.
How to Apply as a New Student
Applying is easy using our Online Application. All application material is submitted and processed online. We encourage families to apply online as it simplifies submission and provides parents a tool for tracking online the status of their admission after their application has been submitted.
There is a non-refundable applciation fee based on the age of your student(s).
$60 per family if your student(s) are all in preschool or prek
$125 per family if you students(s) are in a mixture of preschool, prek, or K-12
Create an Online Application
To begin the Online Application process FOR A NEW STUDENT,
Create an Account
. Then log in to your account and
Create A New New Student Application
for each student applying. Once you create an account, you will have the flexibility to log in and out in order to complete the application process.
After submitting, the admissions department will review your application and reach out if there are any questions. If accepted, an official acceptance letter with prejection of fees agreement form will be emailed to you. Once you sign and return that form, your spot will be secured.
Should you desire more information than is available on our website, please
Request More Information
and our Admissions Office will contact you.
We Look Forward to Meeting You
If you have not already done so, please consider making an appointment to visit. We would very much like to meet you and encourage you to tour our school and campus.
We appreciate your interest and hope to assist you any way we can. If you have questions, please feel free to contact us via email at admissions@ccsgoshen.org or via phone at 574-642-3940 ext. 112.
CCS seeks to provide an educational setting that best fulfills the prospective student's needs as well as the needs of all students. For this reason each prospective and re-enrolling student will be considered on an individual basis. Clinton will not discriminate against any prospective students based on race, color, disability, or national origin. However, Clinton Christian School reserves the right to select students on the basis of academic performance, religious commitment, lifestyle choices, and personal qualifications, including a willingness to cooperate with Clinton Christian School administration and to abide by its policies.